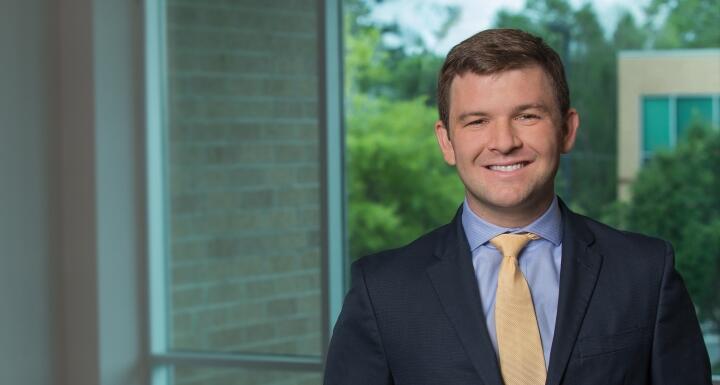 He was one of two attorneys recognized as a Board Certified Specialist in Appellate Practice by the Board of Legal Specialization on December 9.
The State Bar established the Board of Legal Specialization not only to recognize attorneys who show special knowledge, skill, and proficiency in various areas of law, but also to provide the public with a reliable means to identify highly competent specialists.
Chris earned this distinction after meeting a set of strict requirements set by the Board, such as:
being licensed in North Carolina and in good standing with the Bar;
devoting a substantial amount of your practice time to the specialty;
completing a certain number of CLE credit hours
confirmation by the lawyer's peers that the lawyer has the qualifications to be board certified in the specialty; and finally,
passing a difficult exam.
Chris is the second Ward and Smith attorney to become a specialist in appellate practice. Alex Dale was certified in 2021. Ward and Smith is the only law firm operating in Eastern North Carolina with multiple specialists in appellate practice.
Chris devotes a substantial portion of his practice to critical motions and appeals. He has briefed and argued preliminary injunction, pre-trial, and post-judgment motions in state and federal courts. He has represented companies, local governments, individuals, and homeowners' associations before the North Carolina Court of Appeals, the Supreme Court of North Carolina, the United States Court of Appeals for the Fourth Circuit, and the Supreme Court of the United States. Chris maintains an active pro bono practice, serving as appellate counsel for the North Carolina's Guardian ad Litem program. In 2020, Chris was appointed to the Fourth Circuit's Criminal Justice Act appellate panel. In that capacity, he serves as appointed counsel for indigent criminal defendants in federal appeals.