Joanne Badr Morgan and Norman Leonard Named Asheville Geographic Team Co-Chairs
November 1, 2022
Ward and Smith, P.A.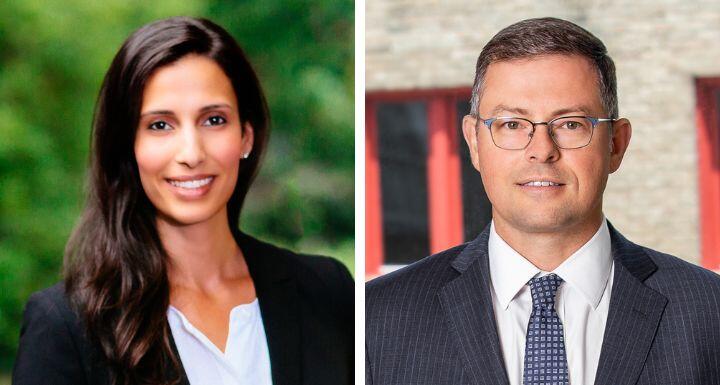 Ward and Smith is thrilled to announce attorneys Joanne Badr Morgan and Norman Leonard as the new Asheville Geographic Team Co-Chairs.
In their new positions, Joanne and Norman are charged with leading the Asheville office's business development initiatives and expanding the firm's geographic reach in Western North Carolina. They will maintain their full-time law practices while juggling these additional responsibilities.
"Both Joanne and Norman are highly respected members of the Ward and Smith family, have deep roots in the Asheville community, and a wealth of knowledge about the region's legal landscape," remarked Devon Williams, Ward and Smith's Co-Managing Director. "We are confident they will provide exceptional leadership and guidance as we continue to grow our presence in Western North Carolina."
Joanne and Norman's appointment marks an end of an era for the Asheville office. The duo succeeds Lance Martin, who has been the Asheville Geographic Team Leader for the last 15 years. Lance, who will remain a full-time bankruptcy and creditors' rights attorney, expressed his excitement for his replacements.
"I've had the pleasure of working with both Joanne and Norman for many years, and I know they will provide dynamic leadership for our Asheville office." Lance continued, "Their appointment is indicative of the depth of talent we have at the firm, and I look forward to seeing great things from them in this new role."
Joanne and Norman have already hit the ground running in their new positions, which started in October. They have begun planning several events and initiatives.
"We have big shoes to fill following Lance's footsteps," Joanne said. "But Lance has been a mentor to both Norman and me, and we are honored to lead an office that works so well together and for our clients."
Norman echoed Joanne's sentiments, adding, "I am excited to work alongside Joanne in this new role. We have a shared vision for the future of Ward and Smith's Asheville office, and I am confident that we will be able to achieve great things."
Joanne is a commercial real estate attorney whose practice emphasizes the representation of real estate developers and banks, and other financial institutions in commercial loan transactions. Norman focuses his practice on creditors' rights and intellectual property matters.