Ward and Smith and 4 Trademark Attorneys Receive Glowing Rankings in 2023 WTR 1000
February 9, 2023
Ward and Smith, P.A.
Ward and Smith, along with four of its attorneys, has been recognized by World Trademark Review 1000 (WTR 100)—the world's foremost guide to trademark professionals and firms—as leaders in intellectual property in North Carolina.
In the 2023 edition of the prestigious guide, the firm earned the Silver Band Ranking. The publication notes that Ward and Smith "appreciates the importance of trademark to the future development of businesses, and they do whatever is necessary to secure their protection and leverage their value. From its North Carolina headquarters, the team has prosecuted thousands of trademark applications around the world and manages portfolios for numerous top-shelf brands."
WTR 1000 also includes rankings of accomplished individual trademark practitioners.
The IP professionals recognized are: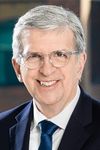 Art DeBaugh was awarded the Gold Band Ranking for his "'refined business senses' thanks to his in-house experience." The publication stated Art "is dedicated to his clients and is a great mentor for younger attorneys." Art is a North Carolina State Bar Board Certified Specialist in Trademark Law. He advises on a wide range of trademark, advertising, marketing, copyright, and general commercial issues, from the firm's Raleigh office.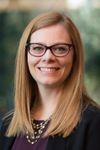 Angela Doughty received the Silver Band Ranking for her work in IP law. A client of Ward and Smith offered glowing praise: "Angela and her team at Ward & Smith do a superlative job for us. They are always punctual with registrations and renewals, and are subject-matter experts. They use time wisely and make the process much easier for us. I highly recommend them." Angela leads Ward and Smith's Intellectual Property practice. She is also a North Carolina State Bar Board Certified Specialist in Trademark Law and Certified Information Privacy Professional.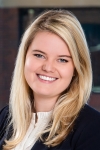 Erica Rogers has been recognized for her accomplishments, being awarded the Silver Band Ranking by WTR 1000. She is considered an up-and-comer in the industry, specializing in trademark and copyright matters, as well as having experience in district court and the Trademark Trial and Appeal Board (TTAB). Her specialized knowledge in complex intellectual property transactions and licensing issues, particularly within the hemp, cannabis, and CBD industries, is highly regarded.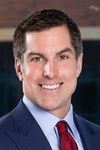 Joe Schouten has been conferred with a Silver Band Ranking by WTR 100 and is highly recommended by both clients and peers alike. "Joe's knowledge in the subject matter is top tier – he's definitely a go-to IP litigator in our state, and with good reason. He is thorough, methodical, and well-versed in the law. He handled the matter very effectively, and clients experienced excellent resolutions as a result. He's also a pleasure to work with — responsive, eager to help, and always providing valuable strategic insight. I would certainly refer prospective clients to Joe and would also enjoy working with him again."
The World Trademark Review 1000 is devoted to recognizing the top global providers of trademark legal services. Inclusion in the WTR 1000 is based on positive feedback from market sources. The research process was conducted over four months by a team of full-time analysts and included hundreds of interviews with trademark specialists from more than 80 jurisdictions worldwide. You can learn more here.