Ward and Smith Welcomes Four New Attorneys
October 10, 2022
Ward and Smith, P.A.
Ward and Smith is proud to welcome back four familiar faces.
Alex Ferri, Dakota Lipscombe, Avery Locklear, and Zach Marks join the firm as new attorneys after completing the Summer Associate Program, which is an integral part of Ward and Smith's recruiting efforts, and the firm is proud of its record of success in attracting and retaining top talent.
"We are excited to have these talented new lawyers join our firm," said Ward and Smith Co-Managing Director Devon Williams. "Our Summer Associate Program is designed to give law students an immersive experience that helps them hone their skills and develop their practice. We are confident that these four individuals will be valuable members of our team and contribute to our continued success."
Meet the Attorneys:
Litigation Attorney, Pending Swearing-In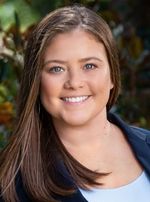 Alex is a litigation attorney whose practice focuses on construction. She helps clients with general litigation matters, assisting through all phases of the litigation process, from investigation and pleading to trial, settlement and appeal.
As a licensed North Carolina general contractor, Alex has years of experience working in construction. She brings that expertise to her legal practice, where she helps draft and negotiate contracts between project owners, designers, contractors, and subcontractors.
Contact Alex:
aeferri@wardandsmith.com
919.277.9271
Real Estate Attorney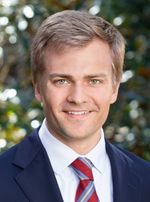 Dakota provides a full range of legal services to clients in the real estate industry. His practice assists real estate owners, developers, and individuals with complex issues, such as purchase agreements, title problems, closing transactions, negotiating loan documents, permit approval, and lease agreements.
Dakota also devotes a portion of his practice to advising community association boards and members regarding forming new associations, corporate governance, procedural requirements, governing document amendments, fiduciary duties, inspection rights, collection issues, and rule adoption and enforcement.
He is based in the firm's New Bern office.
Contact Dakota:
dmlipscombe@wardandsmith.com
252.672.5414
Labor and Employment Attorney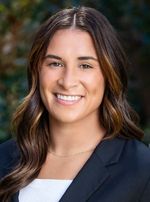 Avery has a diverse practice that focuses on labor and employment law. She helps businesses of all sizes, as well as individual employers and human resources professionals. Avery is committed to finding practical, efficient solutions to the challenges that employers face every day.
Avery is a graduate of the University of North Carolina School of Law. While attending, she was highly involved on campus, serving as President of Women in Law, Vice President of both Carolina Law Ambassador and Law Students Against Sexual Domestic Violence, working as an Innocence Project case manager, and completing more than 100 hours of pro bono service.
Avery is based in the firm's Wilmington office.
Contact Avery:
ajlocklear@wardandsmith.com
910.794.4836
Trusts and Estates Attorney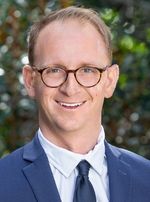 Zach is a trusts and estates attorney who helps clients create plans that will work for their unique circumstances. His practice focuses on estate planning and estate and trust administration. He assists individuals, families, and entities in the preparation of a wide range of estate planning documents, including wills, trusts, and powers of attorney.
Zach received his law degree from the University of North Carolina School of Law. While in school, he was involved in various organizations and pro bono activities, including being the forum editor of the North Carolina Law Review, serving as Death Penalty Project Treasurer, as well as being a member of the Carolina Health Law Organization, Lawyer on the Line, and Wills for Heroes.
Zach is also located in the Wilmington office.
Contact Zach:
zamarks@wardandsmith.com
910.794.4833