Ward and Smith Launches New Insurance Counseling and Recovery Practice
February 23, 2023
Ward and Smith, P.A.
Ward and Smith is proud to announce a new practice group devoted to helping its clients leverage insurance and navigate disputes about it.
The members of the Insurance Counseling and Recovery Practice have deep legal experience and an understanding of insurance law and litigation. With over 100 years of combined experience litigating in state and federal courtrooms, the team is well-positioned to provide comprehensive representation for policyholders requiring an understanding of or facing insurance disputes about all types of insurance policies, including, but not limited to:
Business Owners Policies
Commercial General Liability ("CGL") Policies and Claims
Crop and Livestock Insurance
Disability Policies and Claims
Long Term Disability ("LTD") Policies and Claims
Product Liability Policies and Claims
Professional Liability Policies and Claims
Commercial Property Policies
Regarding recovery, this Practice Group helps clients identify potential claims and disputes, navigate the complexities of the insurance process, and pursue a fair resolution. "All too often, insurance companies deny claims that policyholders are rightfully entitled to," said Amy Wooten, Co-Chair of the firm's Insurance Counseling and Recovery Practice Group. "Our team works with clients to identify legal options available in order to secure the benefits they were promised in their insurance policies." Additionally, attorneys are well-versed in asserting and defending declaratory judgment claims related to insurance contracts and initiating breach of contract, bad faith, and unfair/deceptive trade practice claims against insurance carriers.
The Firm also embraces insurance consulting and advice as a critical component of its representation of businesses and individuals. This advice includes comprehensive policy review and analysis of coverage issues, such as identifying potential gaps, limitations, or other concerns, and ways to leverage insurance coverage as a component of strategic risk mitigation plans.
"As we continue to diversify our service offerings to meet the evolving needs of our clients, we feel this is an area where we can be of real assistance to clients seeking help in navigating their way through the often confusing system," added Allen Trask, Insurance Counseling and Recovering Practice Group Co-chair. "So, we are even more excited about our ability to leverage these capabilities to serve our clients across North Carolina in a cost-effective manner."
Meet the Team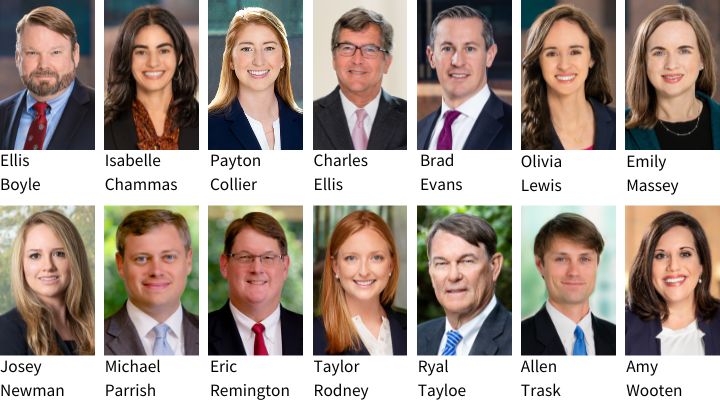 About Ward and Smith
Ward and Smith is a full-service law firm in North Carolina with offices in Asheville, Greenville, New Bern, Raleigh, and Wilmington. The firm has more than 100 attorneys knowledgeable in more than 35 practice areas, from agribusiness to zoning.