Many of the attorneys in the Law Firm Alliance author articles and thought leadership pieces on important topics and trends covering a wide variety of practices.
While these articles are correct on matters of law when they are produced, verdicts, rulings, legislation and other actions may affect the applicability of some of the information. Please consult your legal advisor before making decisions on the information you read here.
January 21, 2019
Alexander Spaeth, KLEINER Rechtsanwaelte, Germany
Based on the latest political turns in Great Britian, a no deal Brexit becomes a real possibility. How would a no deal scenario affect European Trade Mark registrations (EUTM) and Community Design registrations (CDR)?
View Article Details
January 18, 2019
Richard Crow, Ward and Smith, P.A.
Three senior in-house attorneys discussed best practices for collaborating with outside counsel during a panel discussion at Ward and Smith's 2018 In-House Counsel Seminar, with a focus on leveraging technology, controlling legal spend, and managing succession.
View Article Details
January 18, 2019
Tyler Russell and Allen Trask, Ward and Smith, P.A.
The passage of the Agriculture Improvement Act of 2018 (the "AIA"), the American hemp industry is poised for exponential growth. Cannabidiol or "CBD" represents one of the fastest growing – and, perhaps, the most controversial and commercially profitable – segments of the hemp industry today.
View Article Details
January 14, 2019
Deana A. Labriola, Ward and Smith, P.A.
Two Ward and Smith attorneys and the top information technology lawyer for a Fortune 250 company explained how companies seeking to keep their privacy and data security practices in line with the law face an increasingly complex legal environment.
View Article Details
January 11, 2019
Tyler Russell and Allen Trask, Ward and Smith, P.A.
"Farm bills" are adopted by Congress from time to time to reauthorize and modify USDA programs that address, among other things, commodity support, conservation, nutrition assistance, farm credit, rural development, research and extension activates, forestry, energy, horticulture, and crop insurance. The 2018 Farm Bill does more than just that: it legalizes hemp.
View Article Details
December 21, 2018
Danielle Dietrich, Tucker Arensberg, PC, Allegheny County Medical Society Bulletin
View Article Details
December 18, 2018
Jeremy Farrell, Tucker Arensberg, PC, Iron & Steel Technology
View Article Details
December 14, 2018
Published by Slate on December 14th, 2018
Cullen D. Seltzer
Ever bought a song or an album on iTunes and, after a while, decided you didn't like it? Did you wish you could sell it somewhere, to someone, for something, the way you might have done with an old vinyl record or CD? In 2011, a company called ReDigi figured out a novel way for iTunes music purchasers to do just that. But for the past few years, it's been tangled up in litigation. In what may prove to be ReDigi's death knell, the U.S. Court of Appeals for the 2nd Circuit has all but shut the business down.
View Article Details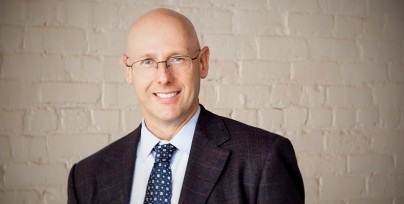 December 14, 2018
Diana J. Masters and Chelsea C. Crews, King & Jurgens, Offshore Winds Blog
View Article Details