Many of the attorneys in the Law Firm Alliance author articles and thought leadership pieces on important topics and trends covering a wide variety of practices.
While these articles are correct on matters of law when they are produced, verdicts, rulings, legislation and other actions may affect the applicability of some of the information. Please consult your legal advisor before making decisions on the information you read here.
June 14, 2019
Virginia Carter and Eldridge Dodson, Ward and Smith, P.A.
As estate planners, we have seen it all over the years. What we have learned is that people make some common mistakes.
View Article Details
June 13, 2019
Tyler Russell, Hemp Law Attorney, Ward and Smith, P.A.
Effective June 6, 2019, the United States Postal Service (USPS) revised its rules and regulations to provide new mailing standards for hemp and products derived from hemp – identified by the USPS as "Hemp-based Products."
View Article Details
June 11, 2019
Lance Martin, Creditors' Rights Attorney, Ward and Smith, P.A.
In a victory for Chapter 13 debtors, the United States Court of Appeals for the Fourth Circuit recently issued a major decision that changes the way bankruptcy courts in North Carolina will deal with certain home mortgages in Chapter 13.
View Article Details
May 30, 2019
Robert Harason, Commercial and Construction Litigation Partner, Beard Winter LLP
View Article Details
May 23, 2019
Dawn Newton and Shruti Bhutani Arora
May 25th marks the first anniversary of the enforcement of the European Union's General Data Protection Agreement (GDPR). GDPR has ushered in a new era of data privacy and security laws and compliance.
View Article Details
May 17, 2019
Carmona v. Leo Ship Mgmt, Inc.; No. 18-20248, 2019 WL 2067296* (5th Cir. May 10, 2019).
Douglas P. Matthews of King & Jurgens, Offshore Winds Blog
View Article Details
May 16, 2019
Bobby N. Turnage, Jr., Sands Anderson PC
Sands Anderson Cybersecurity & Technology Team Leader Bobby Turnage writes on the upcoming changes to Washington State's data breach notification law.
View Article Details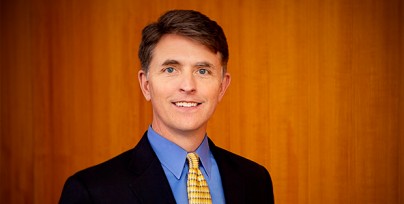 May 15, 2019
Erica Rogers, Ward and Smith, P.A.
Hemp breeders, growers, processors, manufacturers, distributors, and retailers can now seek federal registration for trademarks or service marks (collectively, "marks") by submitting an application with the USPTO.
View Article Details