These news items will help keep you informed on activities of the Law Firm Alliance, its member firms and the areas and industries in which they offer legal services.
March 20, 2019
Moving up a few floors in Frost Tower, adding new attorneys signals change, growth
View Details
March 17, 2019
Andrea Tratnik, Estate Planning Lawyer, Beard Winter LLP
View Details
March 17, 2019
John Olah, Litigation Partner, Beard Winter LLP
On March 5, 2019, the Ontario Superior Court of Justice released its decision in Brown v Lake Simcoe Region Conservation Authority and Ministry of the Attorney General, Ontario, 2019 ONSC 1485
View Details
March 10, 2019
KRCL - Super Lawyers has awarded seven Kane Russell Coleman Logan attorneys with its top recognition for young attorneys this year. Michael Attaway, Demetri Economou, David Fisk, John Kane, Scott Riddle, Kenneth Riney and Melody Wang have been named to the 2019 Texas Rising Stars list.
View Details
February 26, 2019
Beard Winter LLP
Beard Winter LLP is pleased to announce that Audrey A. Shecter has joined the Partnership effective January 1, 2019. Audrey was called to the bar in 2000 and joined the firm in August 2016. Audrey is a Certified Specialist in Family Law and a member of Beard Winter LLP's Family Law Group.
View Details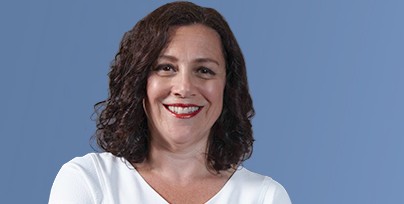 February 18, 2019
Candace J. Gomez, Bond, Schoeneck & King, PLLC
View Details
February 3, 2019
KRCL - The Dallas and Houston offices of Texas-based law firm Kane Russell Coleman Logan are growing in the new year. The firm has welcomed three new hires in the past month– David Ellender, Sean Madera and Jordan Sibley.
View Details
February 2, 2019
Dirk Pauil and Alexanders Spaeth are individually recommended
The 2019 edition of the WTR 1000, World Trademark Review 1000 – The World's Leading Trademark Professionals, recommends KLEINER
View Details
January 29, 2019
Sands Anderson PC
Sands Anderson's Labor & Employment Team has released the 2019 Virginia Employment Law Pocket Guide. The guide, written by Sands Anderson's Labor & Employment Law Team and edited by attorney C. Michael DeCamps, provides summaries of key Virginia employment statutes and principles of employment law.
View Details
January 17, 2019 Ward and Smith, P.A.
Business North Carolina ("BNC") has recognized 17 Ward and Smith attorneys as Legal Elite for 2019.
View Details