These news items will help keep you informed on activities of the Law Firm Alliance, its member firms and the areas and industries in which they offer legal services.
June 24, 2019
The 2019 Chambers USA guide ranks four individual attorneys and two of the Texas-based law firm's practices, including individual recognition for both Joseph M. Coleman and Raymond J. Kane for the 10th consecutive year.
View Details
June 21, 2019 Ward and Smith, P.A.
Ward and Smith is thrilled to announce that two attorneys have been ranked in Chambers USA 2019.
View Details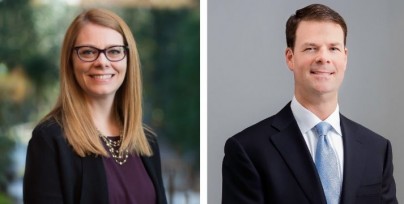 June 10, 2019 Ward and Smith, P.A.
The exponential rise of hemp in North Carolina is only paralleled by the growing legal complexities and challenges that come with efforts to regulate it. But Ward and Smith can help.
View Details
June 10, 2019
Texas based law firm, Kane Russell Coleman Logan has experienced significant growth over the first half of the year with the addition of 10 new attorneys. The three most recent lawyers to join the firm are Colin Durham, Damian Williams and Spencer Diebel, all in the Dallas office.
View Details
May 30, 2019
Robert Harason, Commercial and Construction Litigation Partner, Beard Winter LLP
View Details
May 23, 2019
Kane Russell Coleman Logan has hired prominent OSHA defense attorney, Darren S. Harrington, to join the Firm's employment group in Dallas. Harrington will expand the firm's employment litigation section to meet the increasing demand for experienced representation in OSHA and other high stakes employment matters.
View Details
May 15, 2019
Lucinda (Lucy) E. Main, Estates and Trusts Lawyer, Beard Winter LLP
View Details
May 15, 2019
David A. Decker, Commercial Litigation Lawyer, Beard Winter LLP
View Details