These news items will help keep you informed on activities of the Law Firm Alliance, its member firms and the areas and industries in which they offer legal services.
April 29, 2022 Fourteen Jennings Strouss Attorneys Recognized in the 2022 Editions of Super Lawyers®
View Details
April 25, 2022 Jennings Strouss Recognized in Arizona Foothills Magazine's 2022 "Best of Our Valley"
View Details
April 19, 2022
Sands Anderson PC
Sands Anderson PC today announced Heather Hays Lockerman has joined the Firm as Counsel in its Richmond office. Lockerman advises local governments, elected and appointed officials, and local authorities on myriad issues, including Freedom of Information Act (FOIA) compliance, open meeting requirements, ordinances, contracts, and procurements. She also helps her clients develop sound litigation avoidance strategies.
View Details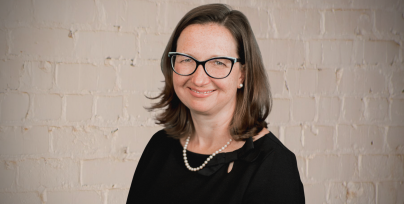 April 4, 2022 Ward and Smith, P.A.
Cameron Winfrey has joined the Raleigh office of Ward and Smith's Real Estate group.
View Details
March 30, 2022 Jennings Strouss Voted as a Top Law Firm in 9 Ranking Arizona Categories
View Details
March 16, 2022 Jennings Strouss Welcomes Dennis C. Bastron and Brad D. Frandsen to the Firm
View Details
March 10, 2022 Ward and Smith, P.A.
Ward and Smith is pleased to announce trusts and estates attorney Rachel Harrell has joined the firm.
View Details